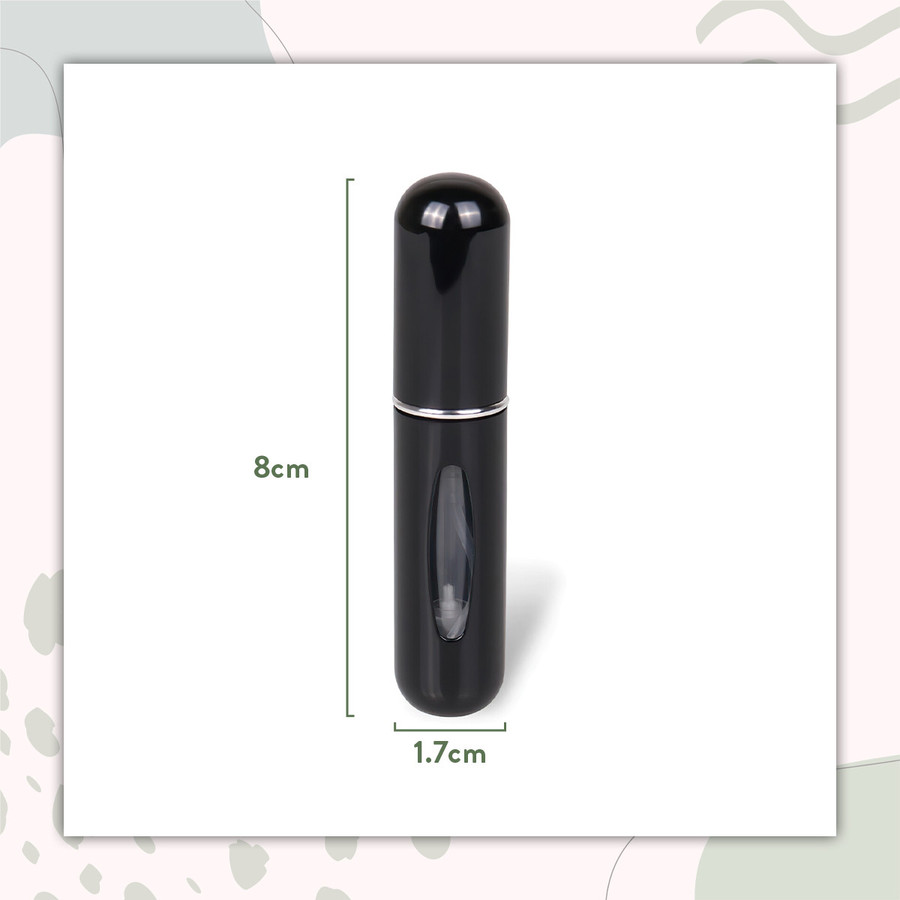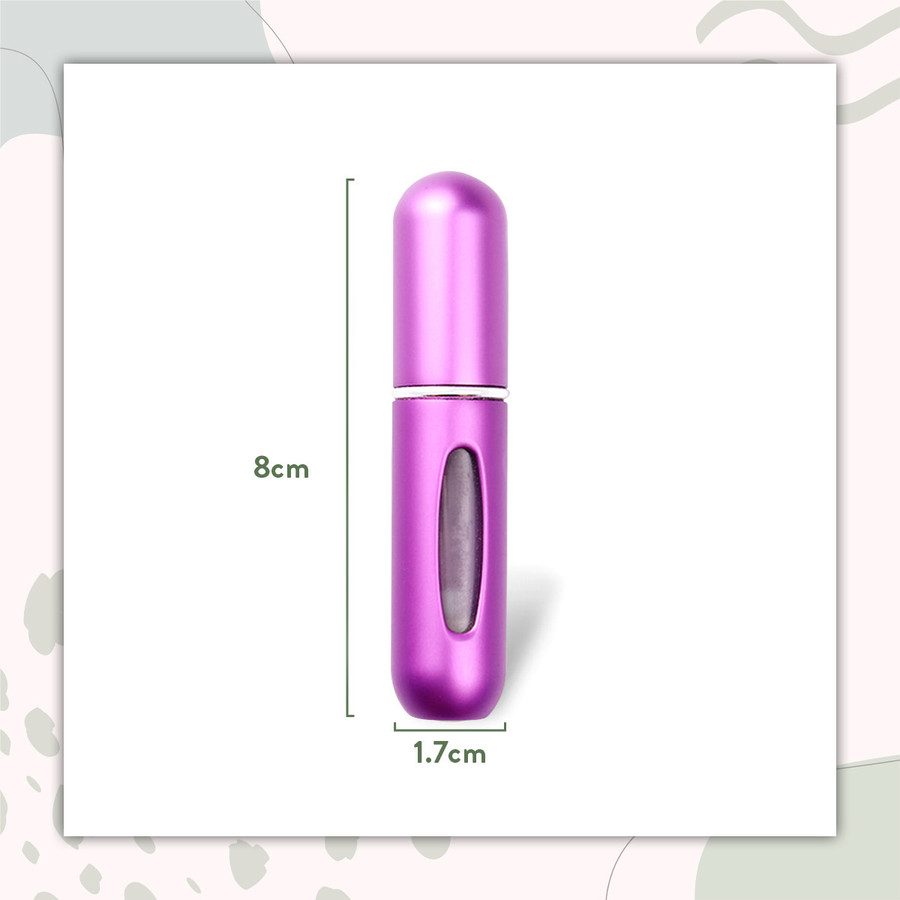 Perfume Atomizer Portable Liquid Container
The best perfume atomizer on-the-go

Perfume bottles sometimes might be bulky to fit in our purses. Worry not, you can still enjoy your much-loved scents with the help of these tiny atomizers!


Refill in a snap!
These perfume atomizers are genius when it comes to refilling. It only takes a few presses to load this bottle with sexy, sweet goodness and you're ready to go.

Super fine mist

This special nozzle produces nothing, but the finest mist that is most ideal for perfumes.

Unbeatable compact design
Featuring a super small and travel-friendly design, this spray container takes up absolutely no space in your bag! Feel free to bring the whole tasty collection with you anywhere you go.

Protect perfume's potency
Don't overlook this small bottle! Its smart design with an aluminum shell ideally protects your perfumes, avoiding contact with oxygen. 

No spillover
No breaking, chipping or leaking stands a chance against this small, yet mighty atomizer. Hooray!

Buy now to enjoy your loved scents!

Specifications
Material: Anodized Aluminum

Dimensions: 8 x 1.7cm

Capacity: 5ml
If you're not fully satisfied, please fill in our
contact us form
and we'll quickly work to correct the problem.